EAT
Because homemade food is at the heart of our philosophy at Les Cabottes, each meal is an opportunity for us to make you fall in love with fresh and local products that we happily cook each day. Please note that we can adapt to any diet, allergy or intolerance on request.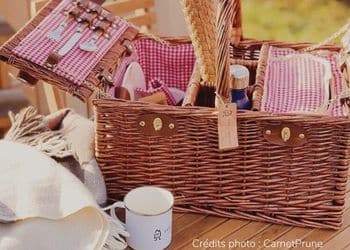 Breakfast
Yoghurt, jam, bread, pastries… The whole breakfast is homemade, except butter (yet!) and apple juice, which comes from an organic apple producer in Santenay, a little village that is just some miles away. Our eco-friendly philosophy is also applied to hot beverages: the organic tea is selected near Besançon and our organic coffees are roasted in a small workshop in Dijon (and the caps are even compostable !)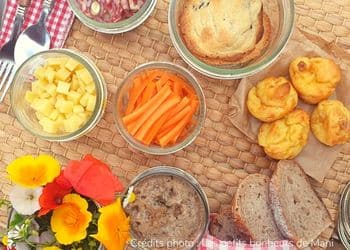 A picnic for lunch
To eat on site or to take away, our picnic basket includes our typical cheesy "gougères" as appetizer, local dry sausage, a Morvan paté, comté cheese, a fruit and a pastry (and our homemade bread !).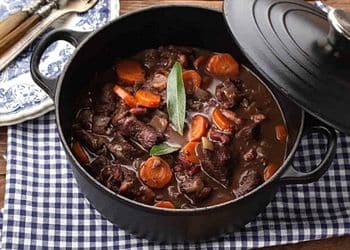 A (really) yummy basket for dinner
Cooked with fresh and local products by Alexane, trained at the Institut Paul Bocuse, our dinner basket includes a seasonal soup as starter (always with a pinch of originality !), a hot main course (usually the traditional boeuf bourguignon of the house with mashed potatoes) and a dessert (for example an apple-chocolate crumble). Please note that our dinner is served around 8pm and brought to your doorstep.
DRINK
Of course with moderation, we invite you to discover the delicious wines from beautiful Burgundy. We visit many domains next to Les Cabottes in order to select our favorite, sometimes organic wines. Demangeot's maranges 1er cru Rocault's pommard Nouveau's santenay, Gras' meursault or even Lafouge's Crémants are our crushes, and we can't wait to share them with you. Please note that you can also discover them during a tasting in our traditional vaulted cellar.
And to please everyone, we propose delicious juices from Nectars de Bourgogne or organic lemonades from Elixia in Jura.